Watson Lake Show - Parts Exchange and Swap Mee
t
August 5th-6th, 2023
The Parts Exchange is always a popular and important part of the Watson Lake Show. Come and be a part of it.
You can check the map to see which spaces are available.
Pre-registration for the Swap Meet opens May 1st. and runs through July 30th. The pre-registration form must be
RECEIVED by July 30th.
We will provide guidance for pre-registration at that time on the pre-registration form. If there are any remaining sites following pre-registration, they will be available on a first come, first served basis on set up day.
The Availability Map can be seen HERE
Contact:
For further information, please call one of the following:
Swap Meet Pre-registration

Copyright Prescott Antique Auto Club
Click HERE for the Pre-registration Form
NO REFUNDS
Gary Bergman 402-480-3545 or
Bill Hargrave 928-443-1062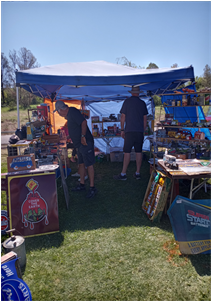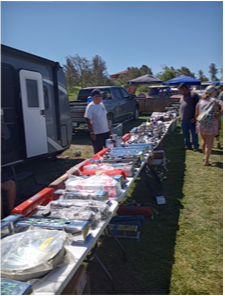 $75 for the weekend per space.
Any remaining sites after pre-egistration is closed will be available on Friday, August 4th. at 7:00 AM on a first come, first served basis at Watson Lake

Pre-registration May 1 through July 30
Limited to 140 spaces @ 30' x 20' each
Food and drinks available on site All vendors welcome
Set up Friday, August 4th., 7:00 AM to 7:00 PM, after 6:00 AM Saturday and Sunday
Vendor overnight camping on your space is permitted