August 5-6, 2023
PAAC Watson Lake Car and Truck Show
General Admission Hours
Saturday: 8:00 AM - 3:00 PM
Sunday: 8:00 AM - 3:00 PM
Car and Truck Show Hours
Saturday: 8:00 AM - 3:00 PM
Sunday: 8:00 AM - 3:00 PM
The Watson Lake Car and Truck Show has something for everyone. Entrees range from classics to antiques, rods and trucks. This is a show of artwork on wheels that you won't want to miss. Click here for show Flyers
Admission Fee
The Watson Lake Show is a "wristband event", no advanced ticket sales are available
General admission is only $7 per person for both days.
Persons 12 and under are free when accompanied by an adult.
Active military with ID, free admission.
FREE parking.
Participants
The Watson Lake Show hosts an area for display of vintage and classic cars, trucks and other vehicles. Participants are eligible for trophies in a number of different classes. The area is open to all vehicles, 1997 and older. Vehicles are welcome both Saturday and Sunday, with Sunday being a more informal day with special division for Volkswagens and rat rods. The area is all grass and surrounded by the beautiful scenery of the Watson Lake area
Registration
No
pre-registration for the car show on Saturday and Sunday.
Saturday Registration
The Sunday show is for 1998 and older vehicles. The Sunday registration fee is $20.00/vehicle , includes 2 wristbands. No pre-registration.
Gates open for registration at 7:00 AM.
Trophies and Prizes
Trophies are ready.
Come and win one.
Saturday Trophies and Priz
es
Multiple trophy divisions on Saturday
Entrants are expected to remain in the show area until the completion of the trophy presentation which will begin about 2:00 PM
Sunday Trophies and Prizes
Entrants are expected to remain in the show area until trophy presentation at 2:00 PM. There will be multiple trophy divisions plus cash prizes.
Sunday is a specialty day with trophy divisions for: Volkswagens, and Rat Rods.
Show Area Rules for Saturday and Sunday
Awnings, pop-ups or other portable shelters or shades are not allowed in the area. NO vehicles displayed on trailers or flat-bed trucks are allowed in the Show Car Area. No semi's or tractor trailers are allowed. No barbeques or open flames are permitted in the area. All pets must be on a leash or otherwise contained. All park rules will be strictly enforced.
Contact:
For further information you may call:

Cal Terry 818-438-6414
Beautiful location.
Come and be part of a great show.

Copyright Prescott Antique Auto Club
Sunday Registration
The Saturday show is for 1998 and older vehicles. The Saturday registration fee is $40 per vehicle. includes 2 wrist bands-NO Pre-registration. There are multiple trophy divisions. Limited to 200 vehicles, includes goodie bag w/$5 T-shirt coupon, dash plaque and more..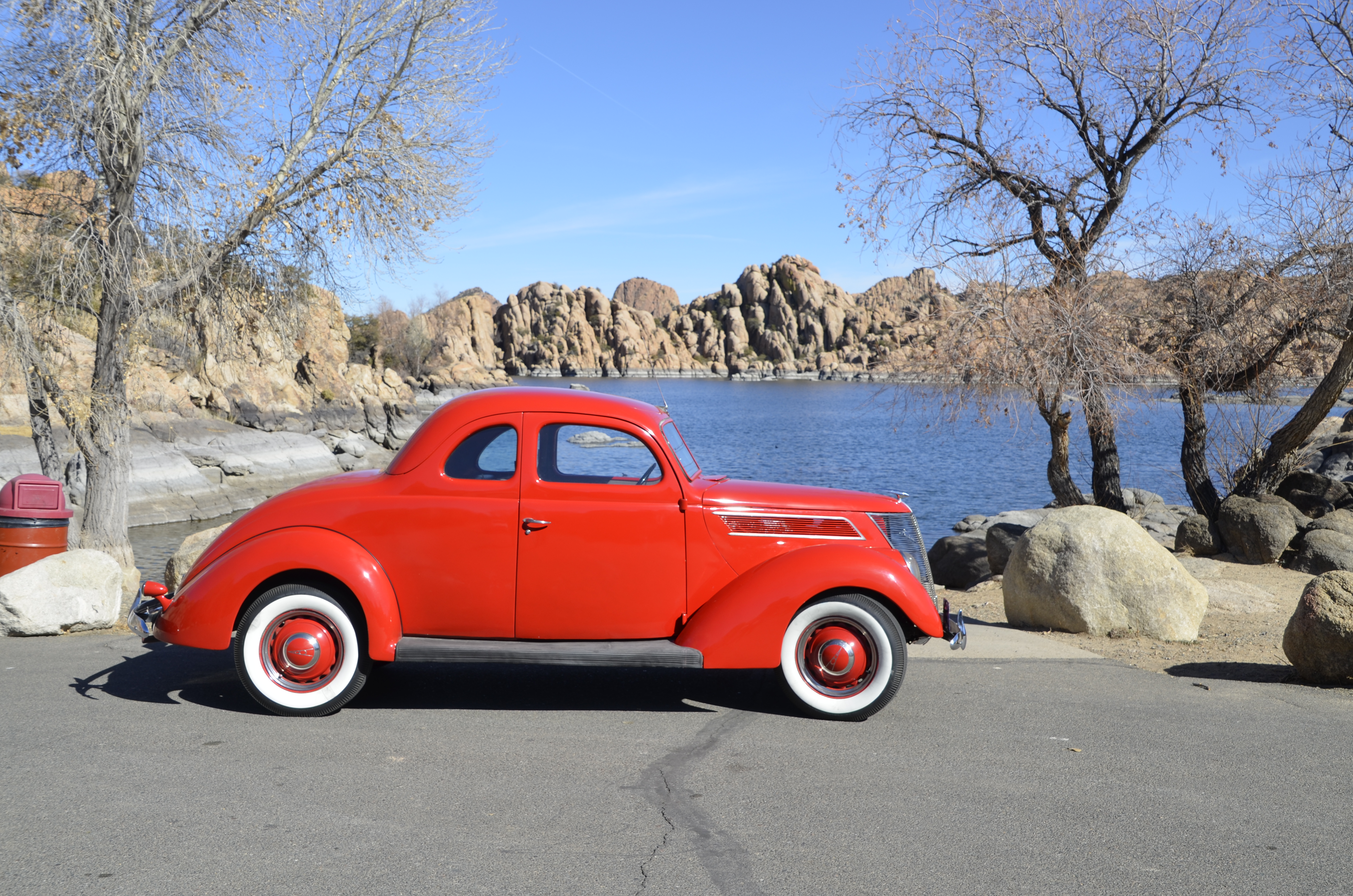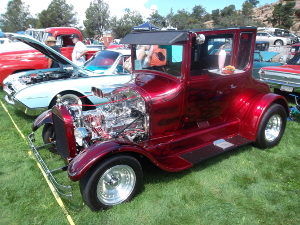 ..……....Beautiful Cars
and Trucks