Calendar of Auto Club Events
PAAC regularly schedules various events such as mini car shows, parades, monthly tours, monthly cruise-ins, swap meets and other related events. We present one of Northern Arizona's best yearly shows, The Watson Lake Show, in early August.
Regularly Scheduled Events
The PAAC Cruise Night, Cruisin' With The PAAC
This event is held every fourth Thursday from 4:00 to 7:00 PM from April to October. The location is the parking lot near the Walmart, Olive Garden, and In and Out Burgers.
Click here to see a FULL SIZED flyer as a PDF
. There are cars, music, games, prizes, and more. Come and enjoy it.
There have been a lot of interesting cars at these events. Come and be a part of the fun. Games, drawings, good conversation and great weather make for a very enjoyable evening. Come and join us.
For time and place, click here.
Club Meetings
Watson Lake Show
This is the largest event of the year for PAAC, Prescott Antique Auto Club. The Watson Lake Show has its own pages. See them in the navigation bar.
Minishow Events
The club is active in visiting extended care facilities. Our mini car shows bring back fond memories.
Extended Care Mini-shows
Calendar of Current Events
WATSON LAKE SHOW
August 5-6, 2017 (Sat-Sun): PAAC Annual Car Show, Parts Exchange, and Old Engine Fire-up at Watson Lake. Reserve these days on your calendar for PAAC's big fund raiser and good time!
Cruise-In For The Veterans Car Show

April 29, 2107
See the official flyer here.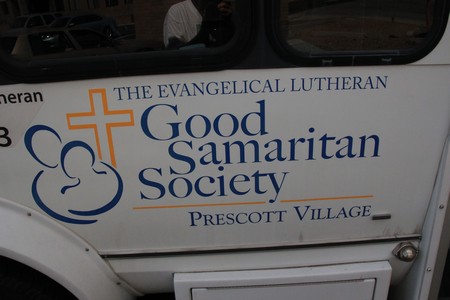 Copyright Prescott Antique Auto Club
March 8, 2017(Wed):
Annual White Elephant Auction and PAAC General Meeting at 6:00pm at the PAAC Clubhouse at 823 Osburn St. Prescott (map pg 2). Note the starting time for the meeting and auction is 6pm. For the White Elephant Auction, members donate items to be auctioned off. Please make them 'good' items and NOT junk/not working/broken/etc. The proceeds from the auction go towards a BBQ for those that participate in the auction. Lots more info about the White Elephant Auction is on page 8 of the February newsletter which will be in the mail by the end of the week. Now is a great time to start getting those items together that you would like to donate to a FUN cause!
March 11, 2017(Sat):
7th Annual Clarkdale Car Show, 9am-2pm at Clarkdale Town Hall, 39 North Ninth St., Clarkdale, AZ hosted by the Clarkdale-Jerome Lions Club. Free admission. Info: Dave at 928-634-8207.
For more regional cruise and show information see www.arizonacarshows.com
This page lists regularly scheduled events first, followed by the current events calendar.
April 22, 2017:
The first annual Skull Valley Cars Show will be held from 10 am to 4 pm at the Sull Valley Elementary School located at 3150 S. Old Skull Valley Road which is just south of the General Store on Iron Springs Road.
You can view and download a Flyer pdf here for more details.