NEW! Our website will run on your smart phone. Try it out.
GREETINGS
Take a few moments and surf our site. Even better, come and join us. We meet every month and are looking for people who love cars, trucks, motorcycles and other vehicles, any year and model. You don't even have to have a special vehicle to join. Just a love of the hobby. We participate in parades, motorized car shows, automotive tours, parts exchange extravaganzas and various social events. All the info you need is right here at your fingertips. Happy driving!
Prescott Antique Auto Club
A Few Words About the Prescott Antique Auto Club
The Prescott Antique Auto Club (PAAC) is open to anyone with an interest in vintage or classic vehicles or machinery. Our members have a wide interest in acquiring, restoring, and exhibiting antique, vintage, production and/or special interest vehicles or machinery. We promote many activities for the enjoyment of all of our members and their families.

PAAC regularly schedules various events such as mini car shows, parades, monthly tours, monthly cruise-ins, swap meets and other related events. We present one of Northern Arizona's best yearly shows, The Watson Lake Show, in early August.

To learn more about PAAC, check out our "About" page.
43rd Annual Prescott Antique Auto Club Watson Lake Show Was Another Success
2017 Watson Lake Show pictures are available here.

2016 Watson Lake Show pictures are available here.

2015 Watson Lake Show pictures are available here.
CHRISTMAS 2016
Each year we give gifts to veterans at the Regional VA Hospital. Gifts have been wrapped. On the 25th we will deliver them. Click here for more.
Our Club House
The PAAC has a Clubhouse which is located at 823 Osborn St. in Prescott. This is on the northeast corner of the Prescott Rodeo Grounds. Club meetings are held at the PAAC Clubhouse on the 2nd Wednesday of the month at 6:30 pm. The meetings are open to all interested persons.

PAAC restored a 1931 Seagrave Ladder Truck. This truck is the first ladder truck owned by the Prescott, Arizona, Fire Department. It was purchased new in 1931.

The Prescott Antique Auto Club is a great organization! Come visit us at a general meeting or a Tuesday morning get together at the Club House. See what we are all about! Map.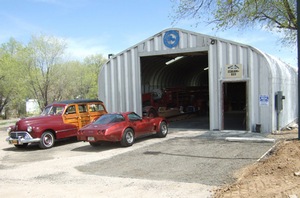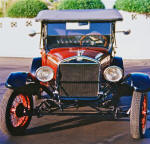 Copyright Prescott Antique Auto Club
We received a report from Dan Huskisson, Vice President, AZ Automobile Hobbyist Council. We share his view of the 2017 Watson Lake Show with you here. Thank you Dan for your write up. He also gave permission to use his pictures. They can be seen here. (You can also find all Watson Lake Show slide shows by using the menu bar at the top of the page.)
The 43rd Annual event started on Saturday, 5 August 2017 at the beautiful Watson Lake Park. A huge swap meet was being held as the Antique, Classic, Muscle Cars, Rat Rods, Hot Rods and Resto-Mods cars filled the display field. There were about 150 vehicles of all kinds for people to browse and inspect. All attendees of the show also got a voting card to fill out to nominate their choices for the Best Original, Best Modified & the Best Truck displayed on the car show field. There was also a special Ladies Choice Award available too.
Trophy Winners on Saturday
MODIFIED
ORIGINAL
TRUCK
People's Choices
Participant Choice
MODIFIED
ORIGINAL
TRUCK
BEST OF SHOW
MAYOR'S CHOICE
SUPERVISOR'S CHOICE
MOST LIKELY TO GET A TICKET
The Parts Exchange Swap meet had spaces available for 140 vendors and almost all the spaces were filled. Parts from the 1920s, 1930s, 1950s and newer were there for you to find the special part that was necessary to complete your project.
The Car Corral displayed all the vehicles that were for sale. An excellent place to find your next project.
Food and drink vendors were in a central area overlooking the Swap Meet and the Car Show area. To the west side of the park was the display area for the Car Corral.
The Antique Engine Fire Up Show surprised children of all ages, Antique Maytag washing machine engines, various Hit and Missed engines that can run drive belts to lumber cutting operations, corn shucking operations and pumping water from one source to another. Old trucks, tow trucks, fire trucks, Model T trucks were on display.
The weather looked stormy around 10:30 AM but the clouds blew away to mostly sunny skies. I don't know about the weather after 1 PM. That is perfectly normal for Prescott this time of the year.
Next year's show will be the First Saturday and Sunday, 5th & 6th August 2018. For information, contact the PAACAZ, Prescott Antique Auto Club Arizona. PAACAZ.COM
See you there!

Dan Huskisson
Vice President
Arizona Automobile Hobbyist Council